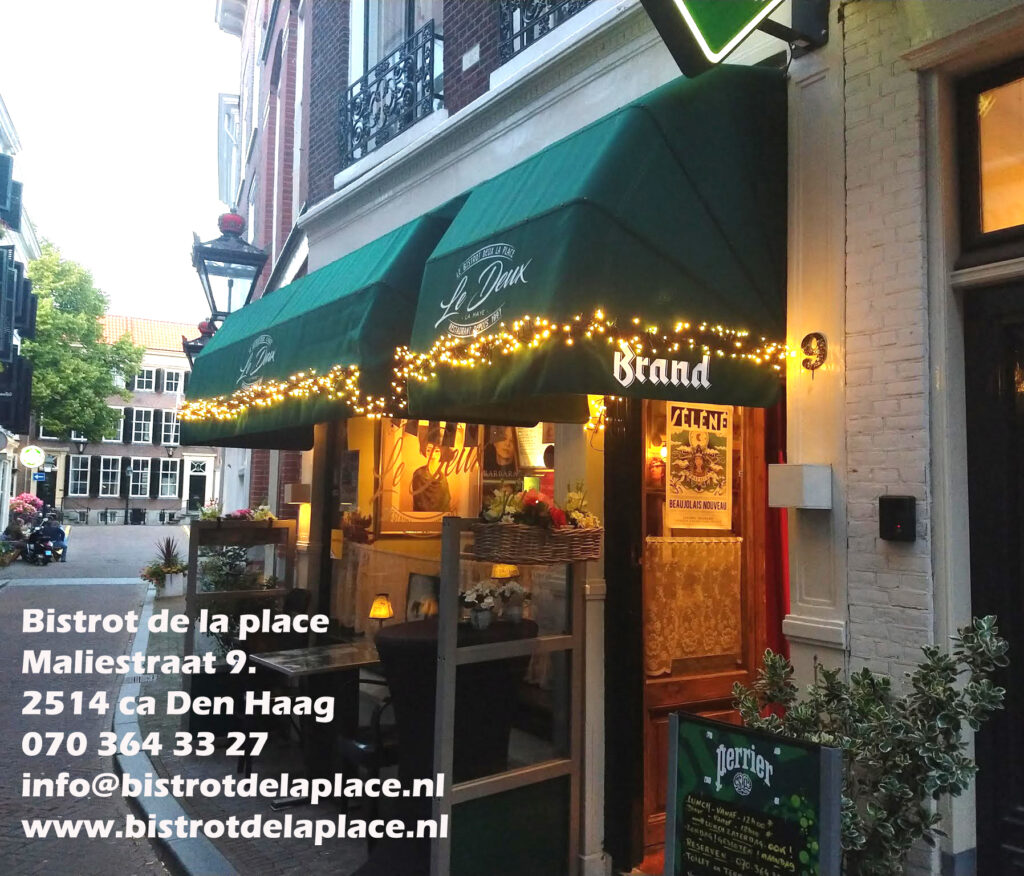 BISTROT DEUX LA PLACE. site www.bistrotdelaplace.nl
Maliestraat 9. 2514 CA Den Haag. 070.364.33.27.
Ouvert du Mardi au Samedi 12.00h Lunch et 18.00h Diner
Weekend EUR5.00pp voor de Pianiste. Gesloten Zondag en Maandag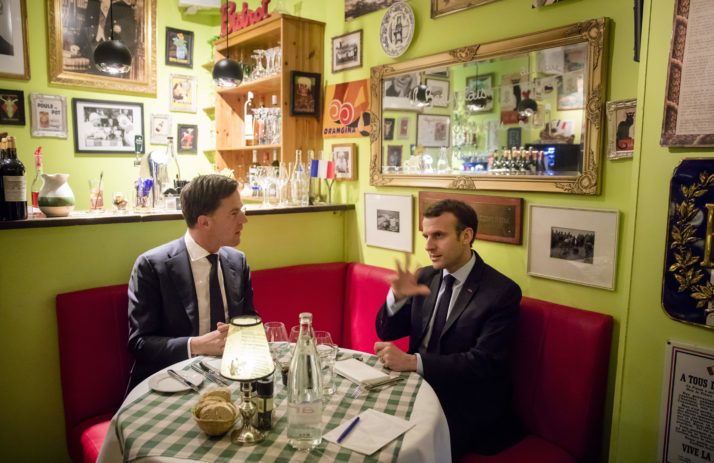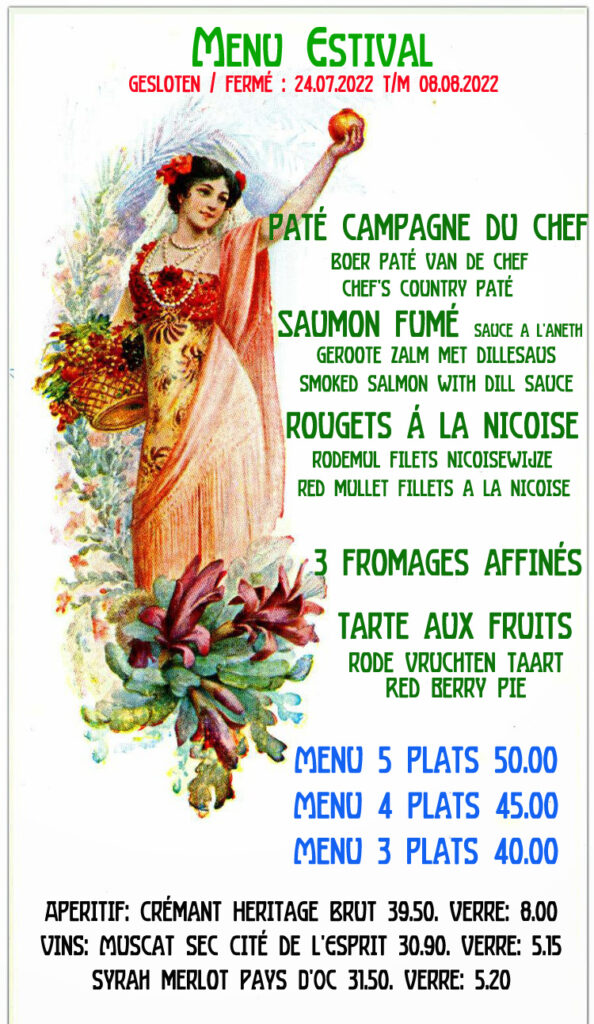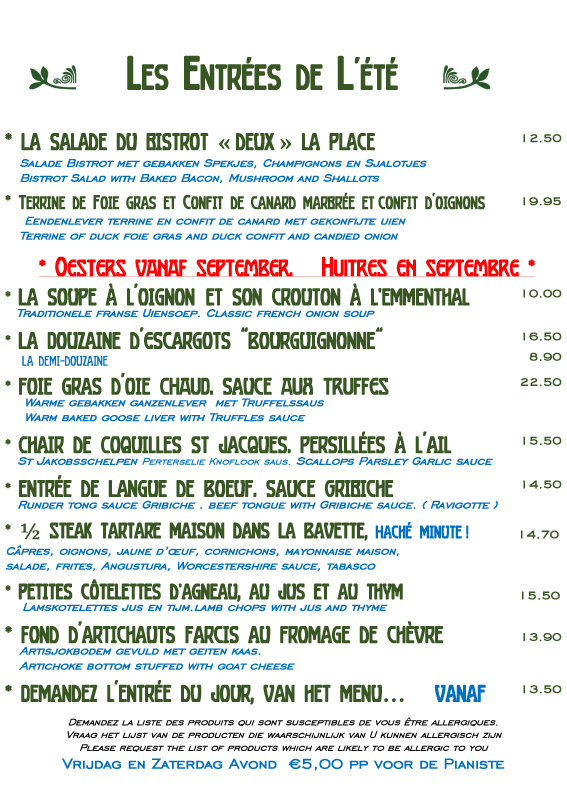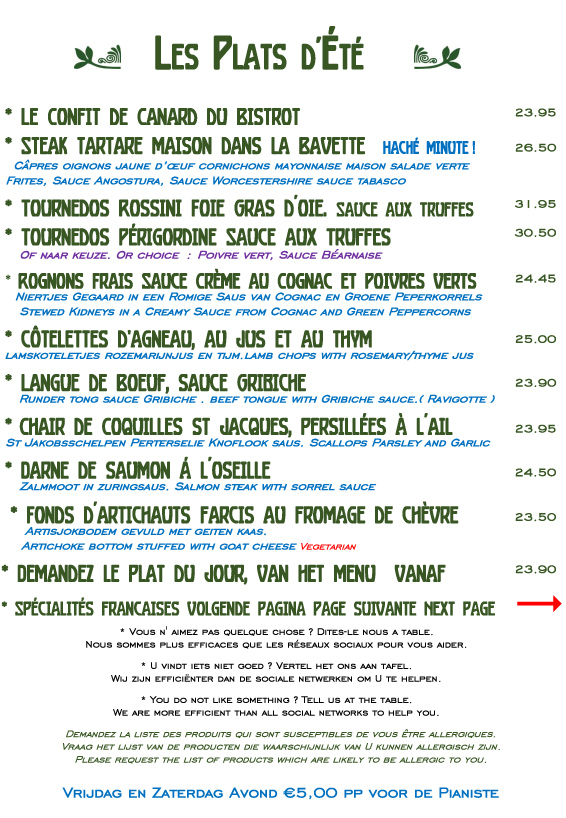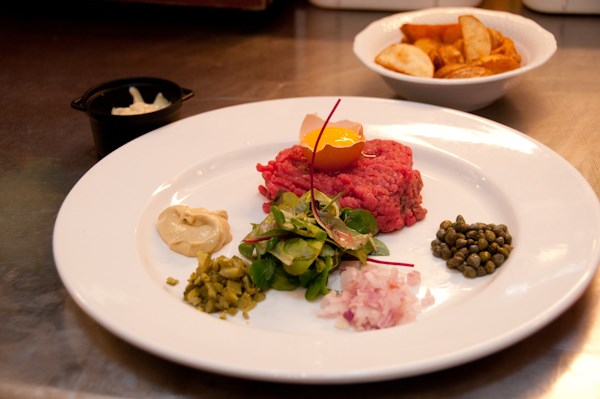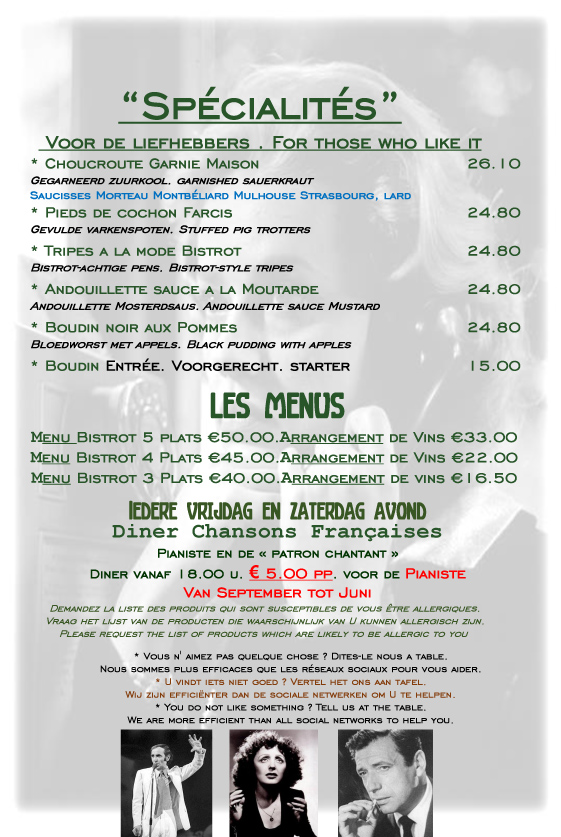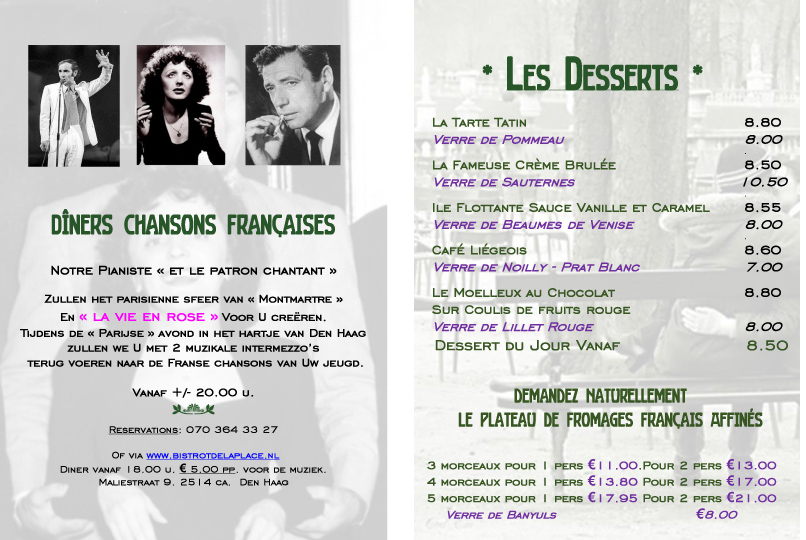 Réservations VERPLICHT. OBLIGATOIRE. MANDATORY info@bistrotdelaplace.nl
Pensez a vos repas d'affaires, groupes ou privé. Voyez nos Menus.
Denk aan uw zakendiners, groepen of privé. Kijk naar onze Menus.
Think about your business meals, groups or private. Look at our Menus.
Depuis 1995, le restaurant "Bistrot" Français de La Haye. La cuisine des Bistrots, des "Bouchons" tradition et qualité, et toujours de la bonne humeur. Nous ne sommes pas " Chic " mais Français …
* Vous n'aimez pas quelque chose ? Dites-le nous a table. Nous sommes plus efficaces que les réseaux sociaux pour vous aider.
Sinds 1995, het Frans restaurant « Bistrot » van Den Haag … Cuisine van de Bistro's van traditie, en kwaliteit, met altijd een goed humeur. Wij zijn niet "Chic" maar Frans.
* U vindt iets niet goed ? Vertel het ons aan tafel. Wij zijn efficiënter dan de sociale netwerken om U te helpen.
Since 1995, the French restaurant « Bistros » of The Hague … Cooking Bistros style, « Bouchon's style » tradition and quality, and always in a good mood.We're not « Fancy » but French…
* You do not like something ? Tell us at the table. We are more efficient than all social networks to help you.
***********************
Si nous ne répondons pas au téléphone, c'est que nous sommes ou occupés ou fermé.
Als we de telefoon niet beantwoorden,het is dat we hebben druk of gesloten zijn.
If we do not answer the phone, it is that we are either busy or closed. :